Industrieweg 36, 8091 AZ Wezep , The Netherlands
info@plukon.nl | [+ 31 (0) 38 376 6637] | www.plukon.com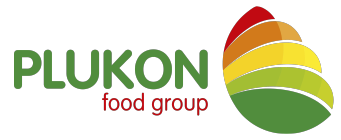 A company with a history!
Plukon is one of the larger players in the market for poultry meat in Europe, with no fewer than 11 poultry slaughterhouses and 8 processing and packaging locations in the Netherlands, Germany, Belgium, France and Poland.
Quality system certified HACCP and GFSI
To produce chicken meat, an IKB (Integrated Chain Management) requirement is imposed for the entire process: from breeding farm, the hatchery, the poultry farmer, the slaughterhouse to the packer. Every step has to comply with strict IKB standards.
Production process
The live poultry is only sourced at approved poultry farms. These suppliers are evaluated every six months. Our own transport and drivers bring the living animals to the slaughterhouses with care, where the animals undergo a strict production process.