 Get inspired by the Dutch success story on HPAI Regionalization!
Regionalization ensures that all transport and slaughter movements can take place in controlled manner. Through channelization it can be guaranteed that no meat from restricted areas enters the market.
In the video below check out how Dutch poultry producers guarantee that only meat from outside AI restricted zones enters the market!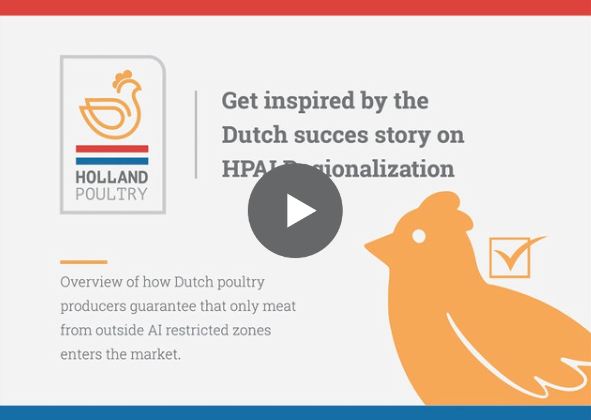 Holland Poultry
Guaranteed. Controlled. Reliable