Oude Telgterweg 177, 3851 EC Ermelo, The Netherlands    |    info@polskamp.nl    |    +31 (0) 341 567 070    |    www.polskamp.com
Polskamp Meat Industrie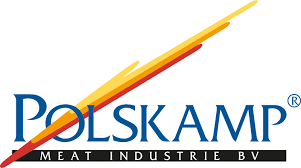 A company with a history since 1976!
Polskamp Meat Industrie dates back to 1976, starting in Harskamp. This was the year that Mr. Van de Craats Sr. developed a machine with which he successfully separated poultry meat, from carcasses gathered at slaughterhouses and cutting plants, from the bone. Thanks to the enormous growth of both the product and the company, a second branch was opened in Ermelo in 1983. Mr. van de Craats Sr.'s sons have been working at the company since its foundation and currently manage Polskamp Meat Industrie.
Today, Polskamp Meat Industrie still supplies its customers from two Dutch production facilities. Every day, chilled mechanically separated chicken meat is produced in Harskamp for a variety of customers in the Netherlands and abroad. In Ermelo, deep-frozen mechanically separated chicken meat is produced for both local customers and export to third countries. In addition, various other products are produced at this location, including reduced chicken meat, chicken fat and 3mm 'baader' meat.
Vision
Polskamp Meat Industrie owes its existence to the fact that they, without compromise, strive to produce high-quality poultry meat. Honesty, care, safety and attention to the well-being of its employees have been a focus since the start. Polskamp Meat Industrie is of significance to its suppliers and customers because it strives for optimal service, value creation of raw materials and uncompromising quality.
Polskamp Meat Industrie is a reliable partner that combines modern technology and innovation with healthy common sense. The optimal use of available resources plays a key role.
Manufacturing process
Polskamp Meat Industrie separates chicken meat from the bone on four different production lines. Since the 1970s, the machines and production lines have continuously been developed and improved. Our own technical department that has a modern workshop carries out many improvements to the (self-designed) machines.
These continuous improvements have resulted in a stable, high-quality and wide range of products that meet the needs of further processors. Examples include products with a low fat percentage, products with a light colour, products with low calcium content and products with a meat declaration.
Quality and Sustainability
Various Polskamp Meat Industrie products are available with Halal certificate or have the Beter Leven 1* certification mark. Furthermore, the company is audited by SGS Nederland annually and has BRC FOOD AA-level certification.
Over the years, various steps have been taken in the field of sustainability and the environment. For example, measures were taken to reduce the energy consumption of the machinery and Polskamp Meat Industrie has been using its own wastewater treatment for years. Wherever possible, the use of packaging is also reduced and waste is separated. However, the aspect of sustainability is most clearly expressed in the company's vision: optimal value of raw materials to high-quality semi-manufactured products for further processing.
Polskamp Meat Industrie uses around ten modern trucks, which ensures flexibility towards suppliers and customers. All trucks are equipped with a conditioned trailer so that our refrigerated and frozen products can be transported under the right conditions. The trucks are also equipped with a modern tracking system which makes scheduling or changing trips easier and more efficient.
Polskamp Meat Industrie products find their way to customers in the European Union, Africa, the Middle East, the former Soviet States and Asia in third-party trucks or sea containers. A high load factor and the proximity to the ports of Rotterdam and Antwerp (Belgium) ensure that sea containers can be transported efficiently. Where possible, Polskamp Meat Industrie takes care of the transport of the product to its final destination.
Products
The Polskamp Meat Industrie provides a wide range of poultry meat products for further processing, including:
Reduced chicken meat
3mm 'baader' meat
Mechanically separated chicken meat (MDM)
Chicken fat
Low-fat skins
Various commodities
The above products are available in various forms and types of packaging, Polskamp Meat Industrie employees are happy to inform you about the possibilities.